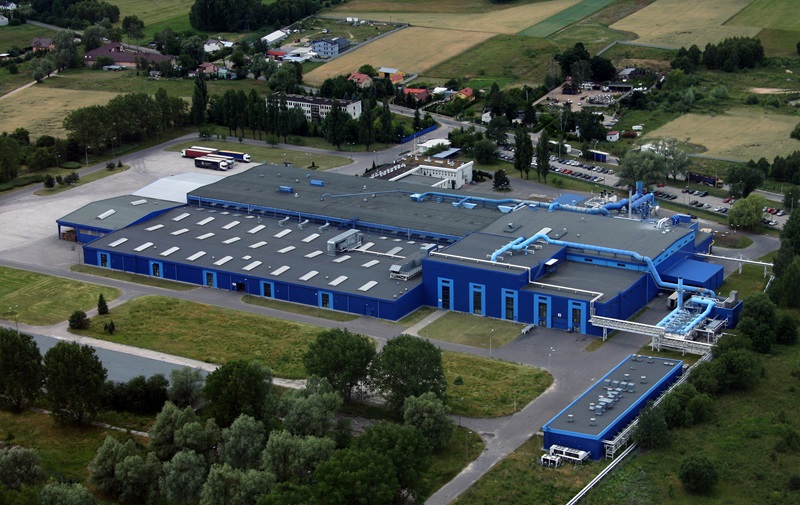 Bauer Print Ciechanów Sp. z o.o. Sp. j.
ul. Niechodzka 25
06-400 Ciechanow
tel. +48 23 673 19 00
fax. +48 23 672 48 71
e-mail: mariola.pelka@bauer.pl
The PBC Printing House in Ciechanów was launched in 1997. It has been consistently expanded and modernized ever since.
Technical profile of the printing house from the very beginning of its existence is high-volume printing oriented; mass magazines and other publications are printed in the shortest time possible.
Currently, customers of the printing house include both publishing houses belonging to the Bauer Group in Poland and the whole of Europe as well as a number of major customers from outside the printing industry.
The plant successfully prints catalogs, brochures and advertising leaflets for customers who appreciate the combination of high print quality, short production schedules and affordable rates.
FACTS AND FIGURES:
The printing house was founded in 1997. It was then expanded and modernized in the years 2003, 2008, 2012/13.
it is the second largest gravure printing company in Central Europe.
It employs 470 workers.
The plant completes over 1,700 printing jobs every year, which translates into the annual production of more than one billion copies of magazines, catalogues and advertising material printed and bound.
The annual consumption of paper is 100 000 tonnes, and the annual consumption of paint is 3 500 tonnes.
The printing house is certified by ISO 14001, EU Ecolabel, FSC, DDV (Deutscher Dialogmarketing Verband) and the Protection of Personal Data.
TECHNICAL EQUIPMENT:
Preparation of printing forms:
eight engraving stations
three galvanic lines
Printing:
Seven gravure presses TR 6 / TR 7 with the maximum paper width of 2.40 m
Possible print of A5, A4 and A3 paper formats in the following volumes:
(A5) from 12 to 120 pages, (A4) from 12 to 96 pages (108 pages – 

the product height to 261mm

), (A3) from 4 to 16 pages (20 pages – 

the width of the product to 237mm

 ) with one set of cylinders
Bindery:
ten collecting and stitching machines (saddle stichers)
four lines for (shrink-)wrapping copies
two lines for personalization