PRINTING HOUSE BPW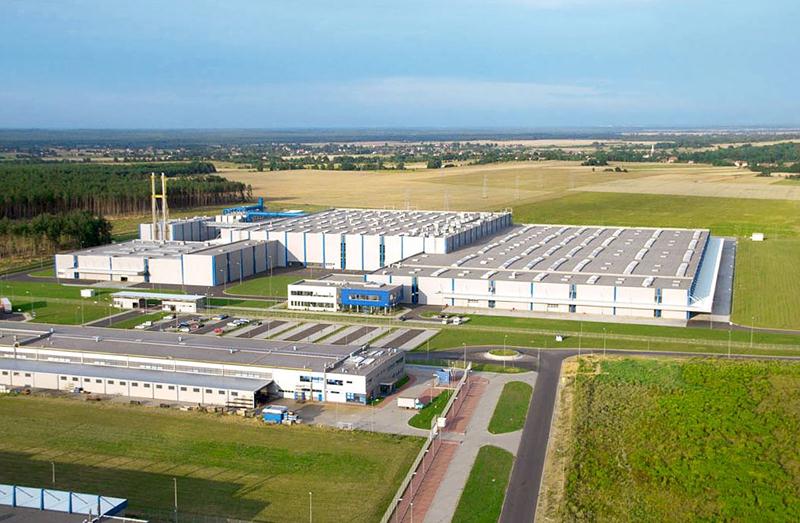 Bauer Print Wykroty Sp. z o.o., sp. j.​
ul. Wyzwolenia 54,Wykroty
59-730 Nowogrodziec
tel. +48 75 735 08 88
fax +48 75 735 08 89
e-mail: info-bpw@bauer.pl
The BPW Printing House in Wykroty is the most modern gravure printing house in Europe.
Launched in 2006, the printing house has thus far undergone two phases of expansion and modernization. Currently, at the BPW we have four gravure printing presses with the option of paper width of up to 3.68 m.
Each machine at the BPW can at one turn of a cylinder print a sheet of 192 A4 pages or even 224 pages in a smaller format. Such large volumes can be obtained thanks to an impressive width of the reel, but also because of the globally unique circumference of the printing cylinder.
The machines at the BPW are capable of printing from cylinders with the circumference of up to 2.0 m, which allows to produce up to eight lying pages at one full turn. This combined with the printing speed of up to 57 000 revolutions per hour yields truly impressive efficiency of production.
For our customers, this technology means short printing time even for exceptionally large number of copies. At the BPW, cutting-edge technology can also be found in other levels of production. In the phase of preparing printing forms, cylinders are engraved with the use of a laser beam. This is the most modern technology currently available all over the world.
Also, the Bindery is equipped with the latest, fastest and most versatile saddle stitchers and perfect binding lines available on the market.
FACTS AND FIGURES:
The printing house was set up in 2006; it was then extended in 2007 and 2012.
It is the largest gravure printing technology company in Central Europe.
It employs 450 workers.
The plant completes over 1,400 printing jobs every year, which translates into the annual production of more than 800 million copies of magazines and catalogues printed and bound.
The annual consumption of paper is 150 000 tons, and the annual consumption of paint is 4 500 tonnes.
The printing house is certified by ISO 14001, EU Ecolabel FSC, DDV (Deutscher Dialogmarketing Verband) and the Protection of Personal Data,
TECHNICAL EQUIPMENT:
Preparation of printing forms:
five lines for electromechanical engraving
three galvanic lines
fully automated system for storage and transportation of cylinders
Printing:
Four roll paper gravure printing machines KBA TR 10B, 3.68 m in width (year of manufacture 2006/ 2007), each equipped with two folders with ability to produce 6 different products from machine.
possible print of A5 and A4 paper formats, from 16 to 192 pages (A4) or up to 224 pages (A5) at one turn of a cylinder
Unique technology U-8 (eight lying pages around the perimeter of a cylinder)
Bindery:
eleven collecting and stitching machines (saddle stichers)
three modern high-performance lines for perfect binding